The Doctoral School is proud that the 10th doctoral thesis was successfully defended at the USTH.
Nguyen Thi Hue successfully defended her doctoral thesis entitled "Histological and molecular mechanism analysis of the incompatible interaction between Meloidogyne graminicola and Oryza sativa L" on April 13, 2023. Her thesis deals with one of the modern and challenging problems of Agronomical Biotechnology: using resistant plant germplasms expressing valuable resistant genes which help to control pests and diseases that affect rice production, particularly, in South East Asia. The thesis has been highly evaluated by the jury. The results obtained in the thesis have been published in 6 papers in prestigious journals.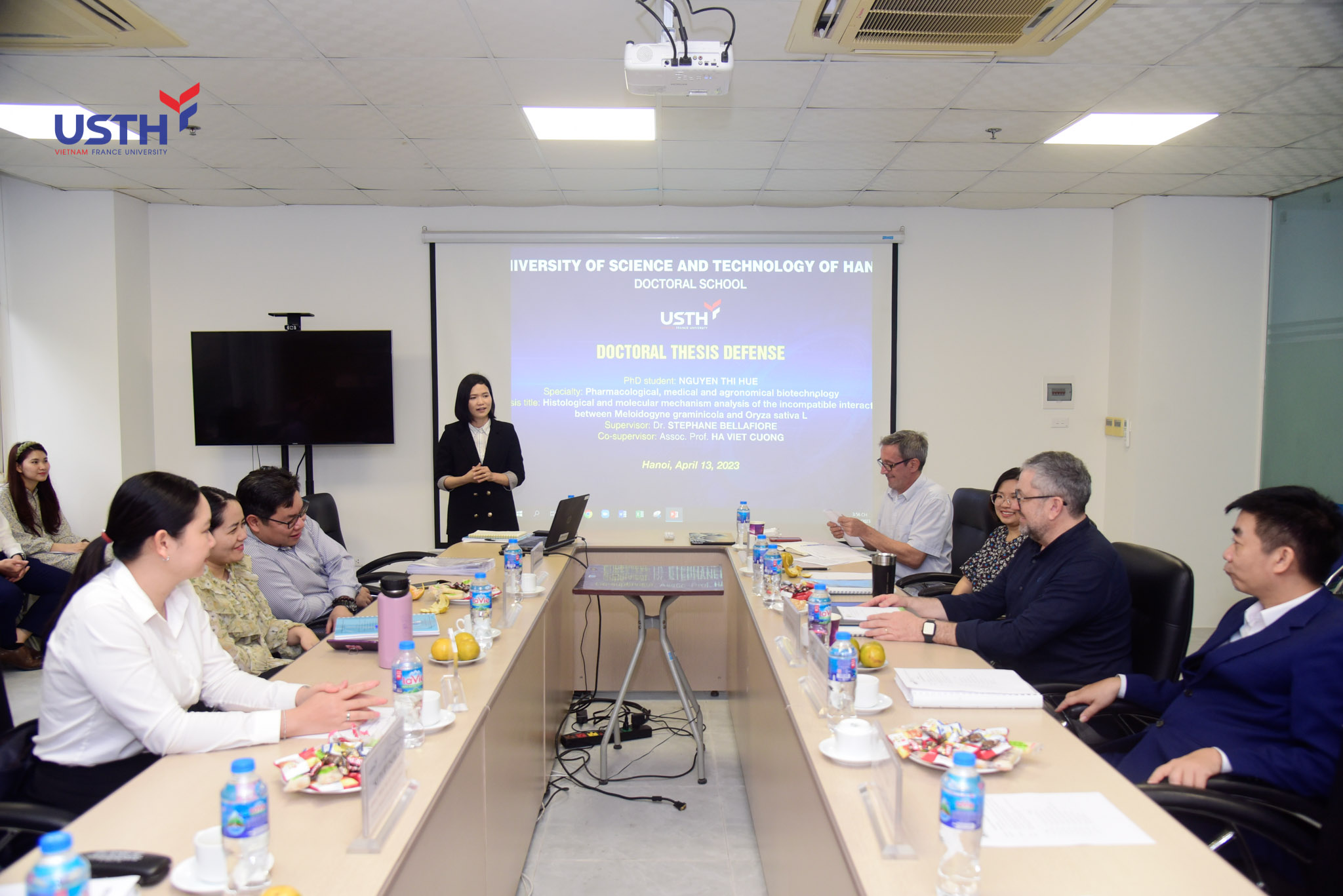 We would like to congratulate Hue. This is a huge milestone in your life and your career. You have worked extremely hard to get to this point, and you deserved this success. We are proud of you and wish you to continue your successful academic career.
Sincere thanks also to Prof. Stephane Bellafiore and Prof. Ha Viet Cuong, supervisors of Nguyen Thi Hue, and to all thesis committee members Prof. Eric Lacombe, Prof. Pierre Czernic, Prof. Nguyen Xuan Canh, Prof. Tran Dang Khanh, Dr. Pham Thi Dung, Dr. Mai Thi Phuong Nga, and Dr. To Mai Huong for making the event a great success.